Steve Rocco, of the Rocco Report, returns with in-depth analysis on the precious metals, energy and equities markets.
1.02 - Energy Cliff - the impact of peak energy on markets.
2.40 - Lehman Brothers moment on the horizon?
3.40 - Financial weapons of mass destruction.
4.20 - Global monetary profligacy.
6.10 - Bullish precious metals conditions.
6.35 - Key financial / business icons calling for Hyperinflation.
8.25 - 1970's style inflation on the horizon?
9.20 - $120 trillion global money supply - up 5.5x since 2004 as CB's scramble to shield domestic purchasing power.
12.01 - When monetary policies fail, fiat money will quickly follow.
14.20 - Silver production costs suggest a floor of $18-$20.
15.10 - The silver price could soon shock investors, catapulting to unexpected heights.
16.35 - Direct relation between GDP and energy production.
24.12 - Shaky economic conditions persisting into 2024.
25.20 - Big drop in the short position in silver ETF, SLV.
27.00 - Market volatility will disrupt global economies.
28.01 - High precious metals mining costs could result in much higher metals prices.
Steve St. Angelo (SRSrocco)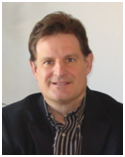 Independent researcher Steve St. Angelo (SRSrocco) started to invest in precious metals in 2002. Later on in 2008, he began researching areas of the gold and silver market that, curiously, the majority of the precious metal analyst community have left unexplored. These areas include how energy and the falling EROI – Energy Returned On Invested – stand to impact the mining industry, precious metals, paper assets, and the overall economy.
About the author